CFA Institute Scholarship
The CFA Institute provides a scholarship to people who are not financially able to pay the examination fees due to its high price, and greatly reduces the fees. The Institute offers two scholarships:
1- Access Scholarship
The application starts from March to December yearly, with reduced fees of $250. However, as a result of having too many applicants, there is a four-course test from the CFA which includes: Portfolio management, Financial reporting and analysis, Corporate Finance, and Equity
The exam is provided through CFA Society in Egypt, which is located in Dokki, Giza.
2- Women's Scholarship
Because the Institute aims to promote wider participation for women in the field, it offers them a scholarship
There is no registration exam and the application closes once the number of applicants is full.
The scholarship opens in mid-August for June exam and in February for December exam. The cost of the examination would be $350
You can't register for both scholarships at the same time. You are required to write one reason why you want to apply for women's scholarship which is very important to grant your place.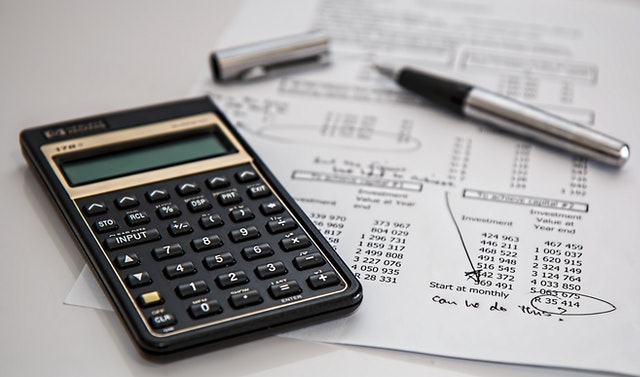 First of all, you must create an account on the institute's website: www.cfainstitute.org
These are the steps of creating an account:
1- Visit the website and click on "Create an account"
2- Fill in your personal data, such as:
First name
Last name; write the rest of your name fully in English same as your passport, for the institute wants to make sure of your identity.
In worst cases, if you write name incorrectly, you can change it a while before the exam. If you don't have a passport, you can type your name and fill the same name in the passport application
Email; through which the institute can communicate with you
Password; it must be 8 characters and contains at least one capitalized letter, one small letter, and a number.
You must not forget your password and if you did, reset it and they will help you through communicating with you via your previously submitted email. You can also report any problem by sending an email to the customer service of the institute: info@cfainstitute.org
Security Question; choose any question and answer it and keep it in a safe place. Then, click on "Create Account"
Scholarship registration procedures
Choose "Programs", then "CFA Program", then "Scholarships" and then choose whether you will apply for "Access Scholarship" or "Women's Scholarship"
Choose "Access Scholarship"
Choose "Exam Selection" and select either June or December
Your CFA Institute ID will automatically appear, once you create your account. The ID remains the same throughout the program. You must keep your ID and password in a safe place in case you forgot it.
After that, enter your personal data
First name
Last name (same as your passport)
Suffix (don't make any changes)
Date of birth (DD/MM/YYYY)
Gender (male/female)
Phone Number
Post Code (11311)
Current Employment Status (Full time/Part time)
Years of work experience in investment management industry
Are you involved in society (whether you are a part of the society in your country or not, and the CFA society is the only official society worldwide. In Egypt, it is located in Giza)
Society (if yes, mention it. It should be in Egypt)
Country/Region (Egypt)
Business/building name (if not available, leave it blank)
Address line 1 (in details)
Address line 2 (if not available, leave it blank)
City
Postal Code (11311)
Reference (Someone who the Institute can communicate with in case of emergencies, or if they want to know more about you. Most probably, the institute will not need any reference, however, you must add two references. Write their names, mobile numbers, emails and country code. You can add your manager as a reference, and if you're a fresh graduate you can add your professor, after taking their permission.
Dependent; if you have any, write their name and your relation with them (Parent, wife, etc.). if not, leave it blank.
(only fields marked with *are required)
Personal Statement; state why are you applying for this scholarship. Also, mention why do you need this experience in such field but you have a problem paying the fees. The letter is usually 400 words.
The institute is always keen on knowing your Net income data, in order to take the final decision.
How do you prefer to enter income and expenses; here you are asked whether you prefer to enter your income monthly or yearly. Then, choose your country currency symbol "EGP"
You will be asked about your source of income (job, wife, etc.)
You will be asked to write in detail how you spend your income (taxes, rent, water, gas, electricity, food, clothing, transportation, etc.)
Next, you will be asked about the Net asset, whether you own a car, house, or any kind of investment. It is better not to mention if you have any of these, for it will be a cause of rejecting your application.
The institute will also ask you to submit an HR letter, mentioning your salary.
Next, you will be asked how did you hear about CFA institute (social media, website, society, etc.)
You will also be asked to agree on the institute's terms and conditions (click on: I agree)
Last step; revise all your information
The exam is usually 20-25 questions, most of them are of the following courses:
• FRA "Forward Rate Agreement": Reading questions related to budget and income list ratios• Corporate Finance: questions on capital budget and its branches, such as Present Value (PV) and Future Value (FV), in addition to Equity and Portfolio Management.
• Briefly, whoever wants to take the exam should focus on the Key Concepts Summary at the end of each reading question in the books and read them very well. Even if you couldn't answer the questions, you will be able to deal with the exam.
• The exam is in October of each year and the result is most probably in November. The location is in the headquarters of CFA Society Egypt in Giza.
After passing the exam, you go for the interview and then your application goes through the filtration process.
• If you couldn't pass the exam, failed to obtain the scholarship, and missed the exam early registration – as the results are out in November and this is the same time of the standard registration – the institute gives you a discount of $150 of the standard registration fees. For example, you are going to pay $850 instead of $1000 in addition to $450 basic fees, only upon first time registration.