CFA كورس المستوي الأول من شهادة


1. كورس اونلاين تفاعلي مع افضل المحاضرين المصريين
2. يتم الشرح بمزيج من اللغة العربية واللغة الإنجليزية
3. مع وجود محاضرات مسجلة متاحة في اي وقت الخصم المتاح الحين ٢٥٪ على تكلفة الكورس ولفترة محدودة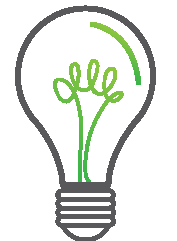 هل تريد أن تصبح محلل مالي محترف ؟
This program targets the discipline and concepts of financial Analysis. Also aims at providing business owners and investors with uniform and internationally accredited standards to appraise the efficiency and knowledge of financial analysts in the field of investment and financial evaluation, in addition to providing professional ethical standards for practicing the profession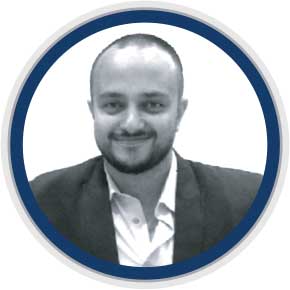 Area of expertise
Asset Management, Investment Research
Mr. Hamdy has c. 10 years of diversified experience in finance field, covered different scope of work including finance, credit, equity research and investment in organizations like HSBC, Banque Misr, Prime Group and Acumen Holding whereby he currently works as Investment Manager. Mr. Hamdy is CMA holder, Certified Credit Analyst from Shindy & Associates, and CFA Level 3 candidate.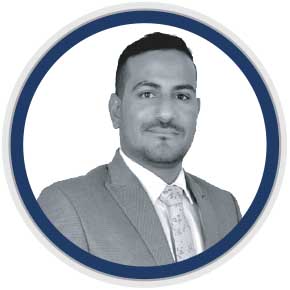 Area of expertise
Asset Management, Investment Research
OMAR BADREDDIN, CMA, FMVA
Omar enjoys c. 8 years of experience in diversified financial aspects including valuation, Budgeting, and financial reporting. Before joining FinCORP as corporate finance associate in 2019 Omar worked for Arab Fertilizer association as deputy finance manager. Omar is CMA holder, FMVA holder, and CFA Level 3 candidate.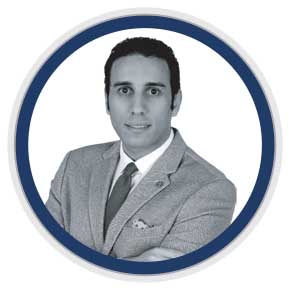 Area of expertise
Asset Management, Investment Research
Mr. Moataz has c. 9 years of experience in corporate credit in one of the leading banks with experience in SMEs credit, corporate and currently financial institutions and sovereigns. Mr. Moataz is a CFA charterholder and Certified Credit Analyst from Shindy & Associates.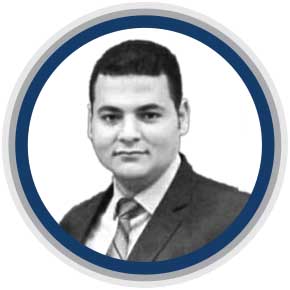 Area of expertise
Asset Management, Investment Research
Mr. Ahmed Ayman is an Investment Banking Associate Vice President in a well known Company. Mr. Ayman has an extensive experience in credit and risk analysis in all lending financial fields including SMEs, Large Corporate, and leasing. Moreover, he gained new exposure in the investment banking field recently, which will enable him to get more experience and knowledge besides the previous fields.
CFA program addresses the following topics in detail:
This section Introduces the investment tools that the analyst should be aware of to be able to make investment decisions. Concepts like net present value, working capital management and financial ratios are critical to understand. Economic factors such as demand & supply, elasticity, and GDP must be completely understood to conduct industry analysis.
This section covers financial statements analysis, corporate finance, economic, and quantitative methods, and their exam weights are 15%, 10%, 10%, 10% respectively.

In this section, the candidate will understand the characteristics of the various assets, their indices and how to calculate the fair value of different types of financial and non-financial assets. The candidate will learn yield measures, risk factors, and the use of derivatives in building their portfolios.
This section covers Equity investments, Fixed Income Securities, Derivatives, and Alternative investments, and their exam weights are 11%, 11%, 6%, 6% respectively.

It is the art and science of building investment portfolios for the clients taking into consideration risk management, portfolio planning and construction rules. In this section we are going to through some concepts such as systematic and non-systematic risks, Beta, and CAPM. The exam weight for this topic is 6%.

Is the framework that surrounds the investment industry and maintain its integrity and transparency. In this section, the candidate will be required to comply with CFA Institute Code of Ethics and Standards of Professional Conduct, as well as the Global Investment Performance Standards (GIPS®). This topic weights 15% in CFA level 1 exam.
كل ما تحتاج أن تعرفه عن شهادة ال CFA
Finance Coach offers CFA Level 1 course courses in Cairo (Dokki & Nasr City) and in Alexandria. The course fees are EGP 10,000 per person (EGP 8,000 after discount).
Finance Coach is one of the leading educational centers in Egypt, catered to post-grad finance and investment certificates. As business affiliate to Corporate Finance Institute, Finance Coach plays and integral role in increasing the awareness of FMVA program.
Finance Coach operates in Cairo and Alex, and after Corona situation, we started expanding our services and provide online courses to serve a larger client base inside and outside Egypt.
Finance Coach owns the largest community of self-study students in Egypt and Middle (+5,000 members) through our telegram group that gathers all CFA students and connects them with our in-house CFA instructors.
Finance Coach is founded by ambitious young investment professionals who seek to teach, guide and mentor. We are different than any other educational provider in one very important consideration; we seek to be real advisors and mentors, not just lecturers as we do not only provide our students best-quality teaching techniques but also we strive for applying actual situations from our instructors diversified financial experience, and our key benefit is providing a sincere long-term relationship with our students focusing on personal development and career path development during and after courses completion.
Very professional,talent and friendly instructors My/mohab and mr/Omar both have very knowledge and experience in finance and Very professional way of teaching

Posted by Hussein S. Emam on Sunday, January 5, 2020